Rawlings NFL Downfield Youth Football
We all know that football is a passion for boys. A youth-sized football personalized with his favorite team's logo is a great gift idea for a football fan. The football comes with an HD grip to make the sport more fun for your grandson/son. Do you know what's best? The football is already fired-up, so he can start playing immediately!
It's available at Amazon.
GoSports Inflataman Football Challenge
Wanna get your son/brother/nephew/grandson something that he'll love? This package includes everything you need to gift your football fan. The game includes 7 pieces including an Inflataman, 4 Inflatable Rubber Footballs, and a high quality ball pump. This game is so easy to put together, he can even challenge friends to a football fight!
It's available at Amazon.
Signature gifts Personalized Football History Book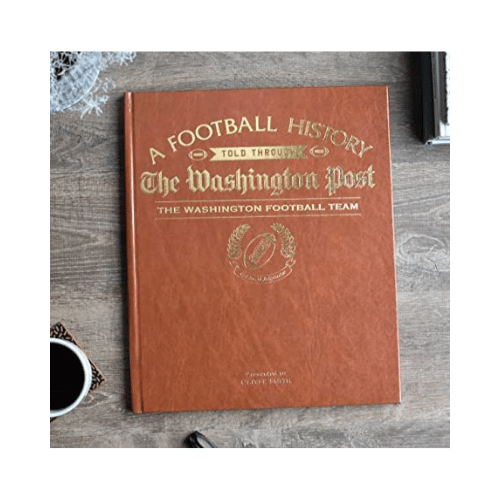 This book makes a thoughtful gift for your boy. It includes all the facts about his favorite Pro Football Team. This gift is ideal for football fans. The book comes with a leather-bound case that has the recipient's name embossed in gold-plated alphabets. To make it more personal, include a message for your son inside the book.
It's available at Amazon.
YeeSeeJee Football Gifts for Men 3D Illusion Lighting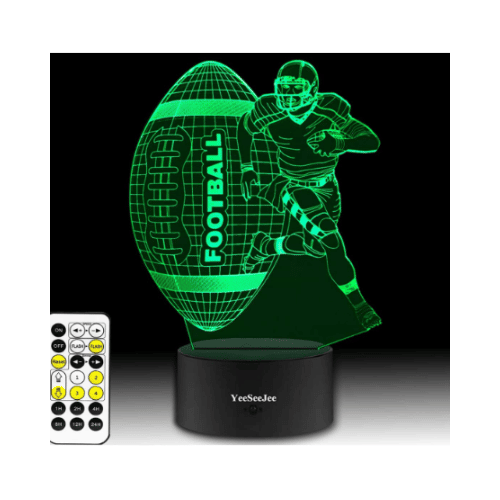 What's more, we found a smart touch-operated football night light for your teenage son/nephew! The remote controller allows you to change the color of the football night using multiple LED colors. The night light is completely safe and emits a warm aura to help your little buddy sleep well.
It's available at Amazon.
Mud Pie Newborn Football Socks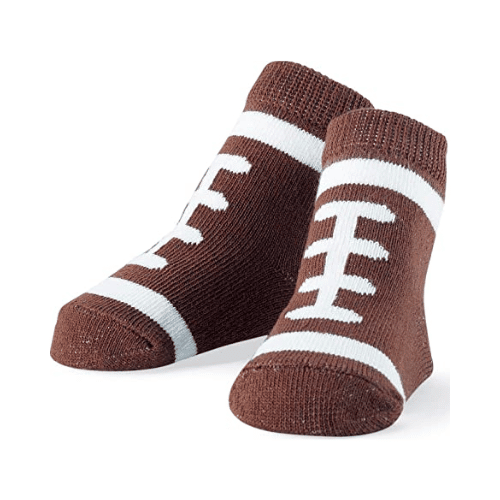 These adorable, football-themed socks are sure to be a hit among your grandchild/nephew. These football socks will be the perfect attire for your grandson as he celebrates Super Bowl Season. These socks will make your grandson, who loves football, look like a football. A tissue is handy in case you get teary-eyed looking at him!
It's available at Amazon. 
(function(d, s, id)
var js, fjs = d.getElementsByTagName(s)[0];
if (d.getElementById(id)) return;
js = d.createElement(s); js.id = id;
js.src = "https://connect.facebook.net/en_US/sdk.js";
fjs.parentNode.insertBefore(js, fjs);
(document, 'script', 'facebook-jssdk'));